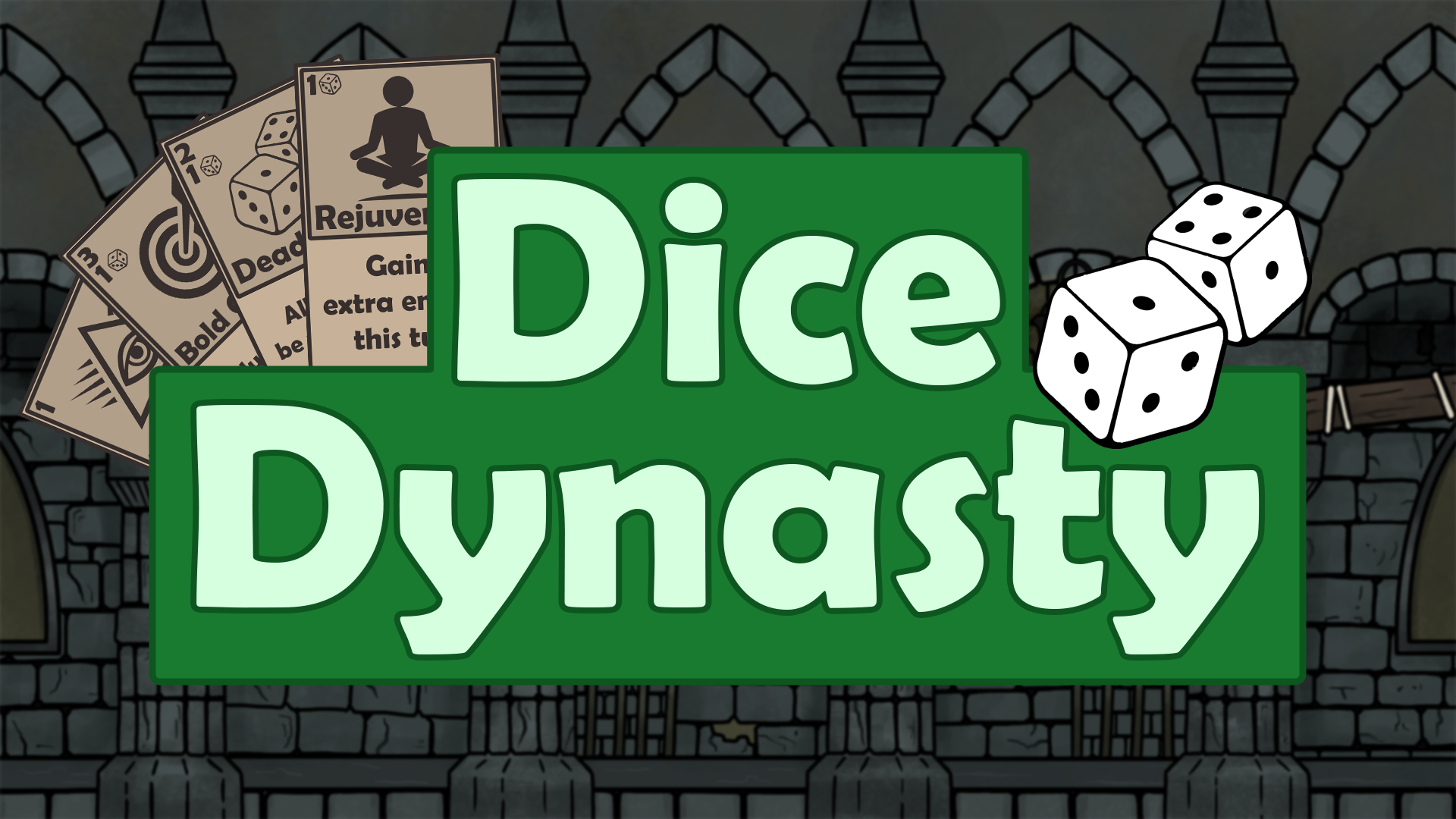 Dice Dynasty
A downloadable game for Windows
You are given a mysterious deck of cards and a bunch of dice from your recently passed mother. Not long after, you are handed a note from a kind stranger. The note reads that the ruling king is your father. You decide to prepare for a long and treacherous journey to meet the king, and confront him about your claim to the throne.
Set in a dark fantasy setting, our hero must endure tough enemies to reach their rightful claim to the throne. A turn based card and dice combat game with rogue-like elements.
Features:
Procedural Dungeons
Random enemy and treasure room encounters
A travelling merchant
Card deck building
Strategic turn-based combat
Development Team:
Frazer Heredge - Game Design Leader
Liz Simpson - Game Design/Art Member
Disclaimer:
This is a VERY early prototype of our game, so expect a lot of bugs and glitches! This version is primarily for testing purposes so please we encourage you to mess about and have fun!
This game is no where near finished and their is no 'end' to the game, once in, you must use 'alt f4' to quit out of the game (sorry).
Please let us know what you think of the general concept and mechanics in the comments! Thank you.
Social Links:
Twitter - https://twitter.com/Dice_Dynasty
Facebook - https://www.facebook.com/DiceDynastyGame/
Install instructions
Once downloaded, simply extract the file and open 'Dice_Dynasty.exe' to play!